Insurance companies and contractors don't always see eye-to-eye.  The biggest surprise to us is how these conflicts effect the policyholders, and how little most property owners know about insurance, the claim process and your rights.
We decided that we want to share our knowledge and experience to help people better understand insurance. We would like to introduce some of the most common roles you may encounter.
Insurance Agent
The role of an insurance agent is to generate new customers through sales while managing all of the agency's customers. They communicate with potential clients about different policies and turn potential customers into long-term clients.  Your agent could play an important role in the claims process as well if you believe the adjuster is unfairly handling your claim however does not determine coverage.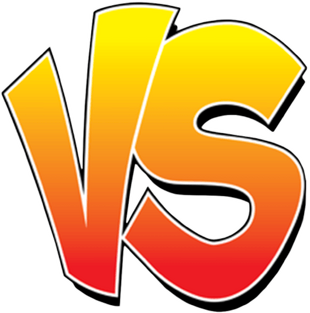 Insurance Adjuster
When a policyholder experiences a loss and chooses to file a claim to cover the expense of the repairs or replacement, the client submits a claim to the carrier (insurance company). Insurance carriers may send an employee, called an adjuster, to inspect the damage and estimate the costs to repair.
Additionally, there are different kinds of insurance adjusters. We will cover those as well. Sometimes it is confusing when you file a claim and an adjuster comes out to inspect the damage and other times, they don't. There are different kinds of adjusters and their titles stem from where they work.
Desk Adjuster
A desk adjuster is an inside employee and typically the 2nd person you will communicate with in the claims process.  Once you have filed and entered into the system a desk adjuster will be assigned to your loss. They will decide whether your claim can be handled over the phone or if it requires a field adjuster to look at the damage and see if it is covered.
They estimate and settle simple claims over the phone, so field adjusters can focus on larger claims. When a desk adjuster decides that a loss is too large or complex to handle over the phone, they to hand the claim over to a field adjuster.
Desk adjusters help policy holders get action quickly by settling small claims on the spot.
Field Adjuster
It is the insurance carriers responsibility to restore the property to the state it was in prior to the loss.  A field adjusters (also known as claim specialist or claims representative) confirm insurance claims and decide a fair amount of money to be given to the policy holder. In property damage claims, the main role of the insurance adjuster is to investigate the claim. This is done by looking at the damage, talking to witnesses and home owners. For example, if a home owner makes a claim because a tree fell on their house,  then a field adjuster would interview the home owner,  anyone who saw the tree fall, and inspect the house.  After that the field adjuster send in a report to the insurance company telling about the tree falling on the house. The field adjuster will make a suggestion for how much money the insured should get from the insurance company to repair the house.
Field adjusters help policy holders by visiting in person, investigating, and determining loss.
Public Adjuster
Public adjusters work directly for the policyholders. They help businesses or individuals file claims if a proposed settlement seems too low from an insurer.
Staff Adjuster
A staff adjuster works for one carrier only and is assigned to a specific region. They typically handle a variety of property and auto losses.
Independent Adjuster
Independent adjusters work for multiple carriers and are not an employee of the carrier. They often work with catastrophe claims and will travel to an area after major weather events or emergencies happen.
Catastrophe Adjuster
Catastrophe adjusters are on a team that travels across the country when there is a big event that causes a lot of claims in one area. It is possible for a catastrophe adjuster to live in California and work in Illinois. A catastrophe adjuster reviews property damage and makes decisions about what repairs are needed and if they're covered by a policy. Once they have made their decision, it goes to a desk adjuster.
Catastrophe adjusters help policy holders when a big event happens and many homes are affected. They speed up the process by visiting  many homes the area.
All of these positions serve and important role in providing the best care for their policy holders. Remember, the company works for you. As we continue to learn more about insurance, we will talk more about the work these adjusters do and answer any of your questions.
If you have any questions regarding property insurance for Michael, please comment your questions below.